Criado del Rey. Lawyers in Vigo
Involvement and commitment to quality and service
Criado del Rey Associated Lawyers born as an independent professional firm in 1993, eventually becoming a medium size and a strong position in the field of legal advice in Galicia and northern Portugal, providing legal services in commercial areas (business law), civil (insurance, family and inheritance), criminal and administrative.

Personalized legal advice to individuals and societies
Commercial law is one of the main areas of activity of the firm, We have extensive experience in commercial contracts.
We have lawyers dedicated to family, incapacitations and Judicial Defender, Liability, Damage and claims for payment...
Lawyers specialized in the so-called crimes against people, privacy, honor, public health ...
Administrative and contentious-administrative, relating to: liability of public authorities, managing compensation claims...
Labor law is the set of legal rules that regulate the relationship between the worker and the company.
Directly related to their professional
We maintains offices linkages stable associative local professionals, Spanish and Portuguese.
Latest News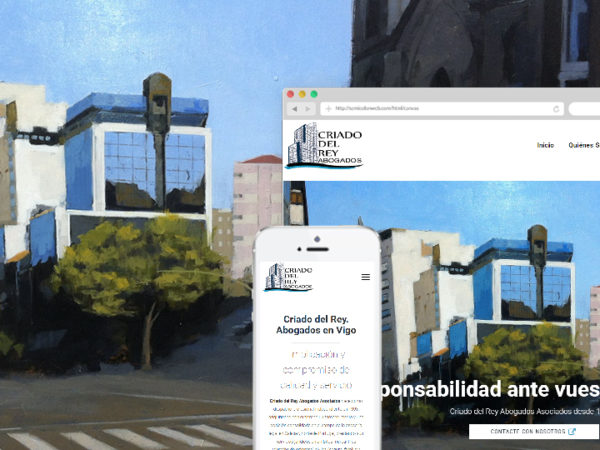 In order to improve our online service, we have decided to renew our website and give it a more...
Contact us if you wish by filling out this form or by calling us on the phone that appears on the screen, our team will answer your questions as soon as possible.
If you want to talk to us directly
Customer Support