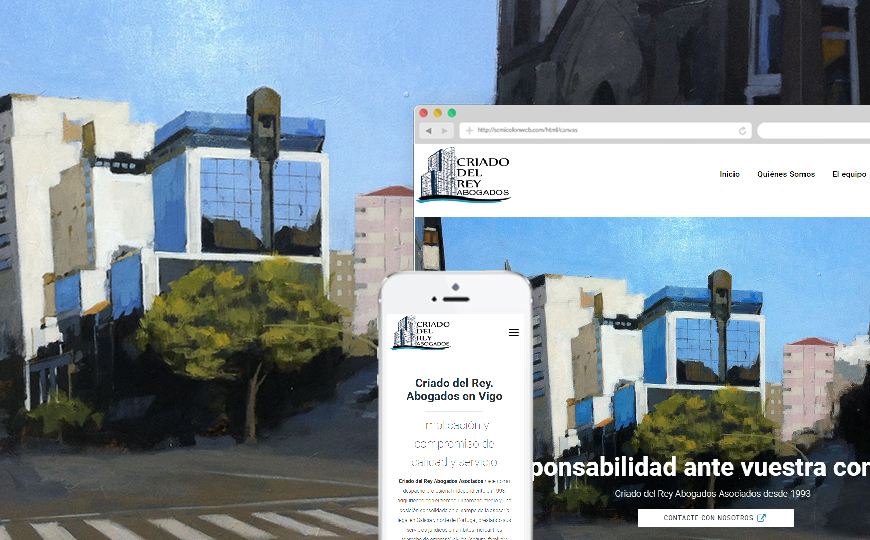 Criado del Rey renews its web
In order to improve our online service, we have decided to renew our website and give it a more modern appearance according to the times.
In it you can find descriptions of the services we do in our law office in Vigo and can make your inquiries from a form provided in the contact section.
You can also meet our team from the section The team and check the skills of the professionals that make up our law firm in Vigo.
In the news section we will eventually upload information that may be of your interest, so do not hesitate to visit us often.
For this renewal of our site, we have counted on the website design company Websgalicia.es.